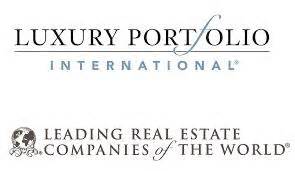 Good Day to you, I am a Consistent Top Producer, Winners Circle and Champions Club Inductee, Listing and Sales Leader,  affiliated with the Luxury Homes Division of Howard Hanna William E. Wood in Williamsburg, Virginia.   Howard Hanna is the largest privately owned real estate company in the nation with offices throughout the North East, Upper Mid-West, Mid Atlantic and into the Carolinas.  Our office is located at 5208 Monticello Avenue, in the Newtown Section,  of Williamsburg,
Being part of a company where I had superior advertising support on a local, regional and international level was very important to me with regard to representing my clients and presenting their properties to a broader real estate market.  I would be delighted to talk with you to share what I have to offer you with regard to listing and selling your home in a diligent, dynamic way.
I represent buyers and sellers of distinctive properties  throughout the Chesapeake Bay Region, the Shenandoah Valley, Central Virginia, Tidewater and Beyond!
  If you are in need of a dynamic, client centered realtor, please give me a call.  I would be delighted to talk with you to ascertain how best to meet your needs.  My commitment is to always be present and accounted for.  Likewise, if you are a real estate broker, seeking a dynamic realtor who will service your clients well, please also contact me by email, phone or text.  I am delighted to accept your referrals.
email me at:
karinandrews@howardhanna.com
My office website is www.howardhanna.com/karinandrews
Facebook:  Historic Waterfront and Equestrian Properties in Virginia.
phone / text – 804-445-5500
All information contained on this website, posted at any time past or present, is deemed reliable but not guaranteed.  It is also subject to change without notice.